RUWI woodworking machines – professional tools for safe and efficient work with wood
You yourself know best: Woodworking machines have to meet high requirements in practice. This affects the performance, handling and processing of the tool. No wonder that wood professionals and passionate craftsmen only want to use high-quality woodworking machines in their workshops.
If you are currently still looking for professional tools for wood processing, our service team will be happy to assist you.
Woodworking machines and tools at a glance
By continuously developing and improving established products for wood professionals, you benefit from them in your daily work. With our professional woodworking machines, we ensure that your work processes are simplified and that you achieve the desired results in excellent quality in a short time.
Everything for professional woodworking
In wood processing, tools and machines are in demand that make work easier and that will function reliably for many years.
In order to meet this requirement, the further development of our products is extremely important to us at RUWI. We are constantly looking for innovations and improvements and at the same time benefit enormously from the helpful feedback from our customers.
Our family business knows exactly what is important in the wood machine sector. We have learned from our own experience that the theoretically best machine is practically of little value if it does not meet the demands of its users either economically or ergonomically.
For this reason, you will find a powerful portfolio at RUWI consisting of a table milling machine, ergonomic workstation and corresponding safety systems.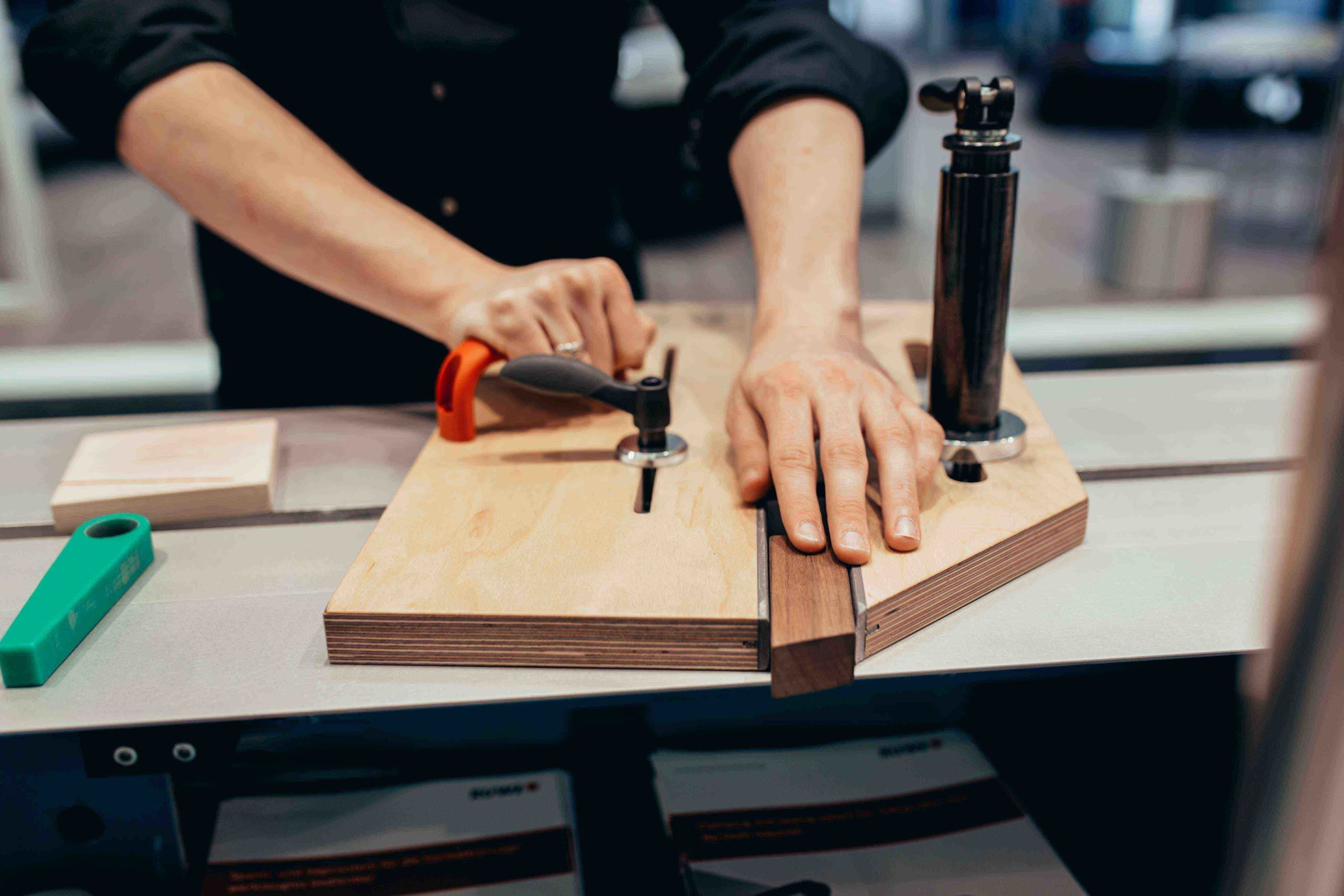 Do you have any questions about our products?
We are here for you.
If a woodworking machine, then a RUWI
Why should you choose a RUWI woodworking machine? We would be happy to give you a few reasons:
Experience and know-how directly from the industry: We have practical experience ourselves and a large part of our development team are absolute wood professionals
Improved workflow: Ergonomic handling, high-quality workmanship and the best possible security measures improve everyday processes enormously.
Satisfied customers worldwide: RUWI supplies customers from a total of 25 different countries! Word gets around quickly about quality and good service.
Reliable service: Do you have a question or need a spare part? We take care that you can quickly get back to day-to-day business.
RUWI: Manufacturer of woodworking machines, machine tools and safety systems
Whether industry, craft or hobby: RUWI woodworking machines and accessories are used in a wide variety of industries. Craftsmen and professional do-it-yourselfers appreciate the high-quality tool, which, together with the RUWI security system, enables both effective and low-risk work.
The following industries and companies already benefit from RUWI professional tools:
Joinery and joinery businesses
Furniture maker
Kitchen manufacturer
Interior builder
Wooden toy manufacturer
Motorhome and caravan manufacturer
Workshops for people with disabilities
Home workshops
Training centers and schools
Experienced do-it-yourselfers
Service
By purchasing RUWI machine tools, you are choosing quality "Made in Germany". The development and manufacture of the machines in Germany is extremely important to us and an essential part of our company philosophy.
But the service concept is also very important to us. That is why we rely on regional partner companies throughout Germany. This is the only way we can maintain our high quality standards not only when purchasing your product, but also when it comes to subsequent product questions, maintenance or repairs.
Fast response times are just as important to us. As a rule, ordered spare parts leave our company on the same working day. You will receive an answer within one working day to any concerns that you send to our team by email.
You can usually easily maintain the machines yourself, but we are at your disposal on request.
To know
In our encyclopedia of woodworking, we deal with various explanations in the field of woodworking and processing, such as milling and various milling processes . Our woodworking guide is a comprehensive area of knowledge that gives beginners, advanced users and professionals a comprehensive insight into the basics of woodworking.