Purchase advice – chamfer cutter for router
If you are looking for the right milling head for the table router , a hand router, table router or CNC milling machine, you are well advised in our online shop. Before you decide on a variant, you are welcome to find out more about common questions about "buying a chamfer cutter" here. In our milling cutter area you can expect the highest quality and an excellent selection.
What is a chamfer cutter and what is it used for?
A chamfer is a sloping edge, so it's a fairly simple profile. A chamfer cutter is used to mill a more or less large inclined surface on a workpiece. By milling with this type of milling head, the edge is "softened" or broken, so to speak. On the one hand, chamfers make sense for haptic reasons and reduce the risk of injury (the workpiece feels less sharp), on the other hand from a visual point of view. There are also cases in which the geometry of a certain chamfer fulfills a functional or technical task.
Structure and functionality
The most common are 45° bevel cutters (for wood). However, there are also chamfer cutters with a different number of cutting edges, with which the inclined surface can be milled flatter or steeper. Chamfer cutters with 60 degrees, for example, or significantly less, for example around 15 degrees, are usually used for aesthetic reasons, but, as mentioned above, can also be used for functional reasons.
Working with a chamfer cutter
Before you get started, make sure the blade is sharp and the ball bearing is clean. If this is the case, the bevel cutter is clamped into the router (or another milling machine) – up to the mark on the shank. Now the milling cutter can be placed on the contact ball bearing and a sloping edge can be milled into the workpiece.
The size of the chamfered area can be varied by changing the cutter height from the minimum edge break (deburring) to the maximum useful length of the tool cutting edge.
Chamfer cutter with thrust bearing
Straight but also curved inner and outer contours can be chamfered on the ball bearing. The diameter of the ball bearing defines the minimum inner radii that can be chamfered.
Chamfer cutter with indexable insert
In our online shop you will not only find chamfer milling cutters with fixed cutting edges, but also milling heads with indexable inserts. These offer the advantage that the cutting edges can simply be rotated by 180° if they have become blunt. Milling heads without indexable inserts must be unscrewed and taken to a professional sharpening service. This results in downtimes that are eliminated thanks to the indexable inserts – this is how the slightly higher initial investment quickly pays off.
miniature chamfer cutter
For milling work with very small dimensions, you will of course also find the right tool in our milling cutter online shop: our miniature chamfer milling cutter with a shank diameter of 6 millimeters and a shank length of 19 millimeters.
Double rounding cutter – two in one
The double rounding and chamfer cutter with the dimension R2 from our RUWI range combines two tools in one: a rounding cutter with a chamfer cutter. Here the thrust ball bearing is not on top, but between two tools. The desired workpiece thickness can be set precisely using spacer disks – this means that the lower and upper edges can be chamfered at the same time.
Areas of application Chamfer cutters
Chamfer milling cutters are mainly used for these three areas of application:
The edge of a sawn or milled workpiece is usually very sharp. The 90° edge is broken or softened with a chamfer cutter. Thanks to the chamfer, the edge not only feels better, but also poses less risk of injury and is useful for tabletops or wooden toys, for example.
A chamfer can change the look of an edge – it becomes either slimmer or more solid. A (flat) chamfer on the underside makes the edge look more delicate (compare Swiss edge). A 45° bevel at the top of the visible side makes the material appear thicker. If two parts or boards are joined together, for example in the case of a coarse solid wood table, the joint can be emphasized by a bevel (cf. V-joint).
For technical or functional reasons, components are chamfered and the edge is thereby tapered so that, for example, a door panel or rear panel slides better into the groove. Components are also often chamfered to avoid splintering when pushed across a surface, for example chair or table legs on the lower front side.
Which bevel cutter is the right one?
If you want to buy the right chamfer cutter, you should pay attention to the following aspects, among others:
The size of the shank must match the collet of the machine .
The diameter of the ball bearing must match the workpiece (the smaller the ball bearing, the smaller the inside radius that can be milled)
For frequent use , we recommend a chamfer cutter with indexable inserts.
Buy chamfer cutters for the router and much more
RUWI not only offers you professional workstations ( RUWI spindle moulder , RUWI welding table, RUWI lifting table and RUWI sawing system ), but also the corresponding accessories. In our professional shop you can not only buy bevel cutters and more, but also enjoy our customer-oriented service. Fair prices, short delivery times and, if required, personal advice – that's all RUWI!
There is a solution for almost everything – just contact our competent team if you want to buy a chamfer cutter but still have questions.
Do you have anymore questions?
If there are any uncertainties, our team will be happy to advise you and support you in purchasing a chamfer cutter that best suits your project and your tools. Feel free to contact us!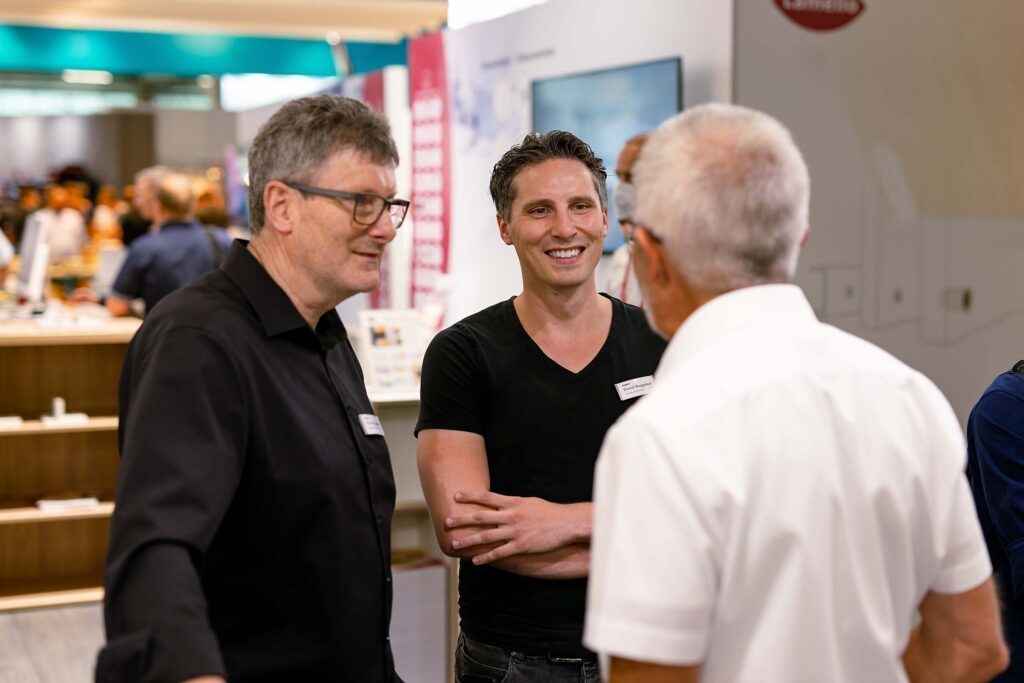 Reachable by phone
Mon-Fri 8:00 a.m. – 5:00 p.m
RUWI GmbH
Alte Kirchstr. 1
78737 Fluorn winkles