Wood milling cutters, milling cutters and router bits online shop
Discover our versatile range if you want to buy wood milling cutters and milling cutters. Milling work with precise results in perfect geometry is no longer a problem with our high-quality milling heads for the router.
Purchase advice for wood milling cutters / milling cutters for woodworking
Milling cutters for routers, table routers, hand routers and CNC milling machines
Grooves, profiles & Co.: In our online shop you can buy a wide variety of milling cutters, especially wood milling cutters, depending on which machining project you are planning. The robust RUWI milling heads are used, for example, for face milling, rounding or copy milling. In addition, depending on the model, they are compatible with different types of router tables such as:
– Milling cutters for routers
– Milling machines
– hand milling
– CNC milling machines

Together with our
mobile table milling machines
in sizes S, M or L, you have the ideal team for working with the highest possible mobility, flexibility and quality.
Buy wood milling cutters / milling cutters cheaply in the RUWI online shop
When you buy milling cutters from RUWI, you get the full range of our excellent range. The individual milling heads for woodworking impress with their high stability, since robust and particularly durable materials (such as hard metal) are used. You will also find a wide variety of milling tools for the router, so that you can implement almost any project and process softwood, hardwood or plastic.
"But you not only benefit from the high quality of our milling heads, but also from excellent service."
Shipment:
Order today, delivered in a few days! We offer short delivery times, because ordered milling tools usually leave our warehouse the very next day and are in your workshop within 2 days in Germany and within 5 days in Europe.
Prices:
We offer milling tools for woodworking at fair prices. Every product contains careful development, years of experience and answers to the needs of the market.
Advice:
Our experienced team is there for you! We not only invest our know-how in the development of innovative products, but also in personal service. Just contact us if you have any questions – we will find a solution!
What milling types are there in the RUWI milling cutter shop?
rounding cutter:
Rounding cutters are designed for the clean and precise rounding of straight or curved edges. To do this, the workpiece is guided along the guide ring and the edges are rounded off depending on the cutter radius. In this way, visual improvements to the workpiece are achieved or the risk of injury is reduced.
trimming cutter:
The edge circumference of the flush cutter is ground exactly to the ball bearing diameter. In this way, protruding material (e.g. veneer or HPL) can be milled flush or flat. When working with templates, a desired contour can also be transferred to the blank, which is why this variant is often also called a copy milling cutter. There are trimming cutters with permanently fitted cutters and some with exchangeable cutters (indexable inserts).
Chamfer cutter:
Chamfer cutters are also used for decorative reasons or to minimize the risk of injury. To do this, the edges of straight or curved workpieces are broken or milled off. There are chamfer cutters in different angles; the default angle is 45 degrees.
Disc grooving cutter:
In order to join straight or curved parts, tongue and groove connections are often made – a disc grooving cutter can be used for this. In terms of diameter and thickness, it is also designed to mill grooves for lamellos (lamellos are flat dowels, shaped springs, wood binding plates and lamella connectors).
Other cutters:
In our milling cutter online shop we also have special milling cutters for various special applications. These can be found in the Miscellaneous Milling Cutters category.
Areas of application: Milling cutters and milling tools for wood, metal and plastic
Purchasing a milling cutter for woodworking from RUWI offers you a wide range of possible applications. In principle, all our milling cutters are suitable for cutting solid wood, panel materials or wood-based materials (e.g. chipboard, plywood, MDF or multiplex) or many plastics (e.g. POM or acrylic glass). Certain metals such as aluminum or brass can also be machined with the milling cutters with little chip removal, but RUWI milling heads are mainly developed for woodworking.
Milling heads: What cutting materials are there
There are two types of materials from which cutters are made:
HSS cutter:
HSS stands for high-performance high-speed steel. HSS milling cutters convince with a well-rounded price-performance ratio – they have a lower purchase price, produce precise results and are relatively insensitive to shocks and vibrations. A disadvantage of HSS heads is that they are not as durable as carbide cutters because they heat up quickly and the cutter dulls more quickly. If you want to process soft wood, an HSS milling head is the best choice.
HM cutter:
HM stands for hard metal – the name says it all here, because as just mentioned, HM milling cutters have a long service life and are extremely temperature-resistant because they are made of hard metal. As a result, they master almost any milling job and are also suitable for processing hardwood, board materials, plastic or stainless steel.
Which is better: HSS or HM milling cutters?
It is difficult to give a general answer on this topic, because it depends very much on the materials for which you want to buy the milling cutter. If you mainly work on softwood, benefit from the lower price of an HSS cutter. However, if harder workpieces are also waiting in your workshop, investing in a HM milling cutter will quickly pay off.
Whether softwood, hardwood or panel materials – wood is the classic material that can be machined with a milling cutter. For soft wood you can buy an HSS milling cutter, for hard wood or more flexibility in the workshop it is better to buy a HM milling cutter.
Plastics with different degrees of hardness are best processed at high speeds. Carbide milling cutters are particularly well suited for this because they can withstand the high temperatures.
In individual cases, you can also process easily machinable metals such as aluminum or brass.
What should I look out for when buying a milling cutter?
If you buy milling cutters in our online shop, you should always make sure that the power and size of the milling head match the workpiece and tool. These include the following factors, among others:
– Milling cutters for routers
– suitable speed
– feed rate
– Milling direction
– Max. chip removal
Technical details of the cutters at a glance
The following information can help you to buy the right milling cutter / wood milling cutter, but also provides important information on proper and safe handling:
Shank diameter:
The shank diameter of a milling cutter indicates the diameter of the lower part of the milling tool that is inserted into the collet. It is very important that the shank diameter of the tool matches the clamping range of the collet.
Shaft length:
The length of the shank affects, among other things, the maximum working depth of a milling tool. The tool should be fixed in the collet up to the marking.
Useful length/working length:
These dimensions indicate the length of the cutting edge, i.e. the area with which material can be machined.
Tool/outer diameter:
This specification indicates the maximum extent that the milling cutter describes in the rotation. As a rule, this is also the cutting circle.
Ball-bearing:
The size of the ball bearing, also known as the thrust ring, is always matched to the respective cutter. It also enables curved workpieces to be machined. It is usually screwed to the top of the milling tool, can be dismantled and replaced if necessary.
Number of cutting edges:
As a rule, the tools have two cutting edges. In principle, however, the following applies: the more cutting edges a tool has, the cleaner the milling result.
Scope of application:
The milling cutters are tailored to the respective area of application through the design, arrangement and geometry of the cutting edges.
Do you have anymore questions?
If there are any uncertainties, our team will be happy to advise you and support you in purchasing the milling head that best suits your project and your tools. Feel free to contact us!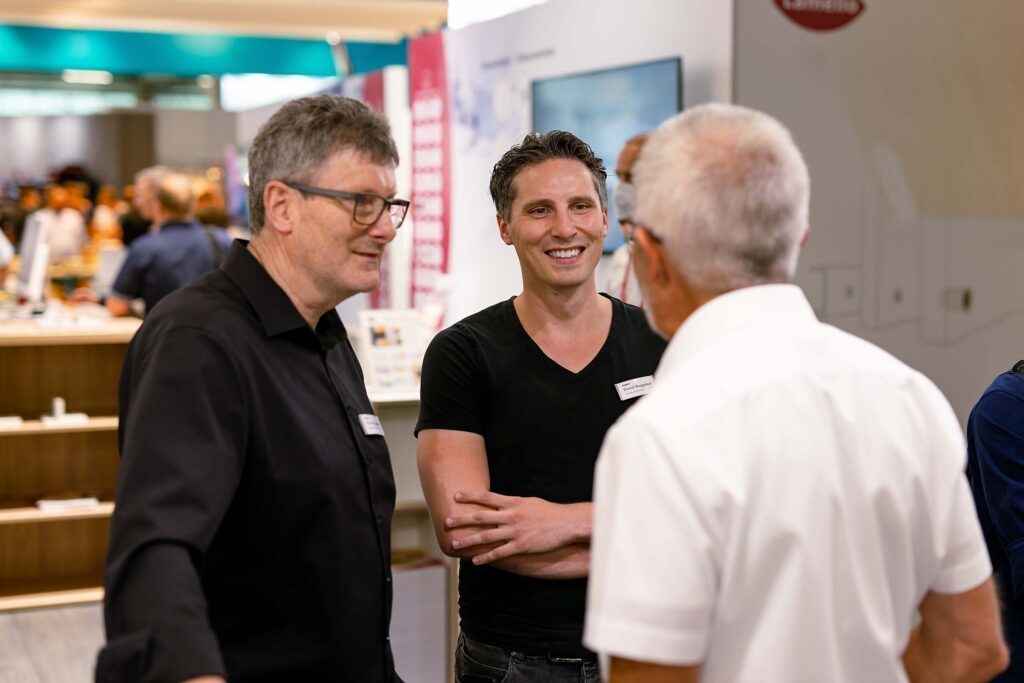 Reachable by phone
Mon-Fri 8:00 a.m. – 5:00 p.m
RUWI GmbH
Alte Kirchstr. 1
78737 Fluorn-Winzeln