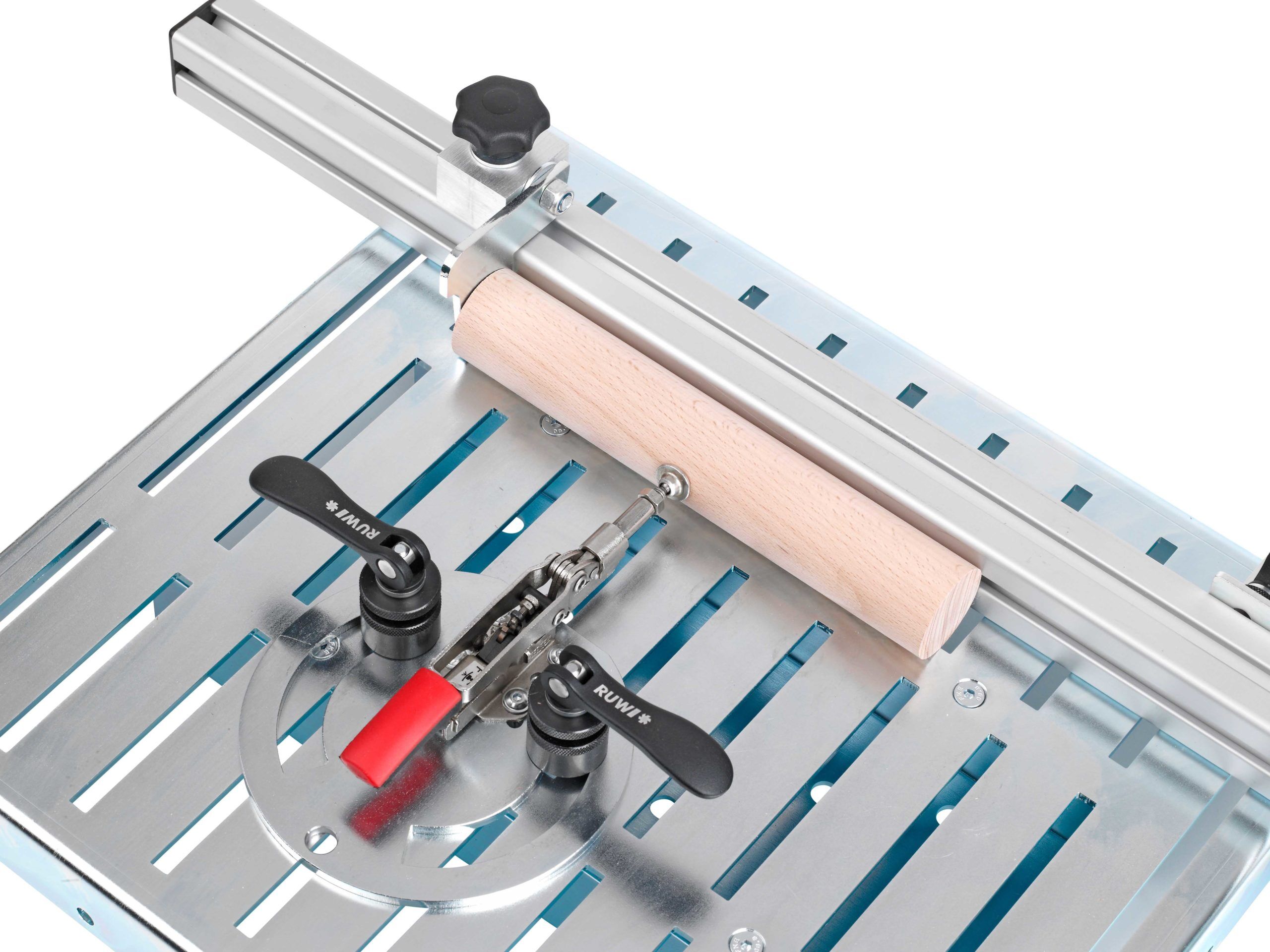 Clamping plate
Fix fixed: Workpieces on the drill press
The RUWI clamping plate for fixing workpieces on machine tables speeds up work processes on column drills and provides more safety. Clamping elements and stop modules, stop elements and stop rail are freely positioned and fixed without tools. Stop elements can be folded upwards. Everything succeeds here in no time. Vertical clamp, vise and table extension are other accessories. With them, the clamping plate is up to almost all requirements.
The simplest tool-free operation as well as the readiness of the clamping plate, tensioner and stops within seconds ensure safety in handling.
Infinitely adjustable and finely adjustable stops can be positioned with maximum precision, even in series production.
All accessories are freely positionable in the grooves of the clamping plate. With table extension, the use of large workpieces is extremely easy.
Various applications
The clamping plate can be easily and quickly mounted on existing machine tables. For example, column drilling machines, as found in every facility, can be upgraded with a manageable investment. Such machine tables offer the user real added value and a clear plus in safety and flexibility.
| Technische Daten | Aufspannplatte Set 1 | Aufspannplatte Set 2 |
| --- | --- | --- |
| | | |
| Tischgröße | 450 mm x 400 mm | 450 mm x 400 mm |
| Anschlaglineal | 720 mm | 720 mm |
| Klapp- und verschiebbare Anschläge | 2 | 2 |
| Befestigungsschienen für Tischverlängerung | – | 3 |
| Tischverlängerung | – | 1 |
Various accessories.
Push – Turn – Fix, easier and faster it does not work. With the extensive accessories for the clamping plate you gain valuable time and more security in the blink of an eye. Clamping and stop elements are fixed without tools using the quick-releases included in the delivery.
---
The vertical tensioner set contains an adapter plate, two quick release clamps and a vertical tensioner. The tensioners increase safety and increase the efficiency of drilling operations. Comfort plus: The automatic height compensation handles material thicknesses of 0 – 40mm all by itself. This means that the vertical clamp on the clamping plate can be safely positioned and fixed without tools, in the blink of an eye. The set of circular adapter plate provides precision and flexibility in the positioning of the pressure spindle.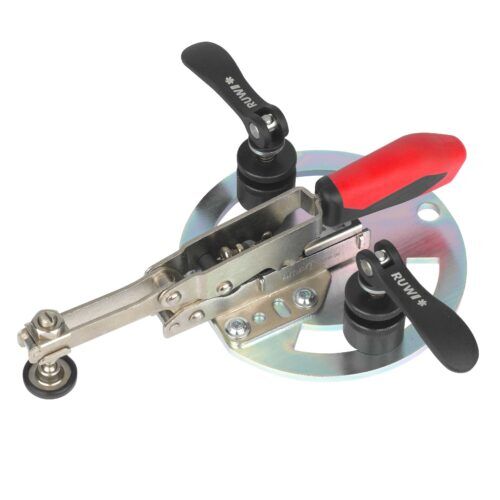 The position angle set contains a position angle and a quick release. The quick release clamps the position angle precisely at any position in the clamping plate, on the stop ruler or on the table extension. Stop height and depth can be finely adjusted with the stop screw. With this presetting, workpieces can be machined extremely precisely, even in series.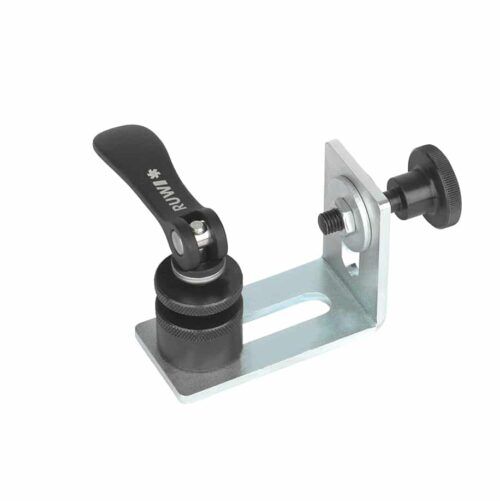 The machine vice set consists of two quick-releases and a machine vice. The vise is positioned and fixed on the clamping plate with the two quick-release clamps without tools. This set increases efficiency and safety when working on upright drilling machines.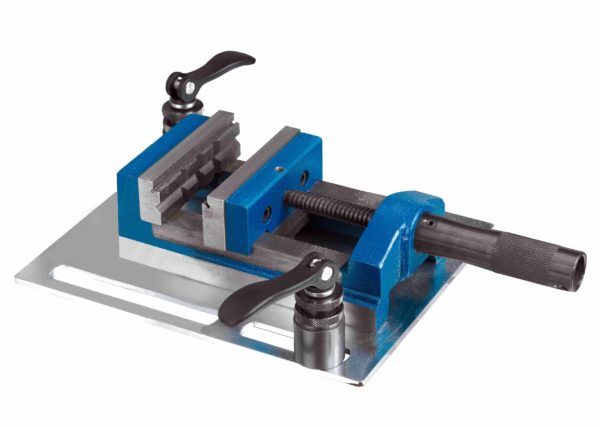 Additional support surfaces provide table extensions, which are hung on the side mounting rails and clamped.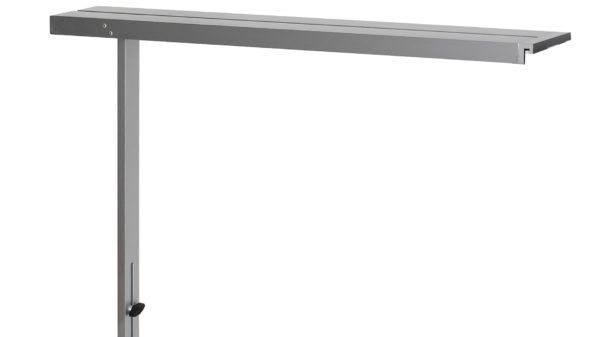 ---
Sind Sie bereit für den nächsten Schritt?
Gerne machen wir Ihnen ein persönliches Angebot oder schicken Ihnen ein kostenloses Informationspaket. Für allgemeine Informationen sind wir für Sie unter der Rufnummer 07402 8414 erreichbar.
Newsletter
Bleiben Sie in Sachen Produktneuheiten auf dem Laufenden! Mit unserem Newsletter erhalten Sie einmal im Monat ein Update.