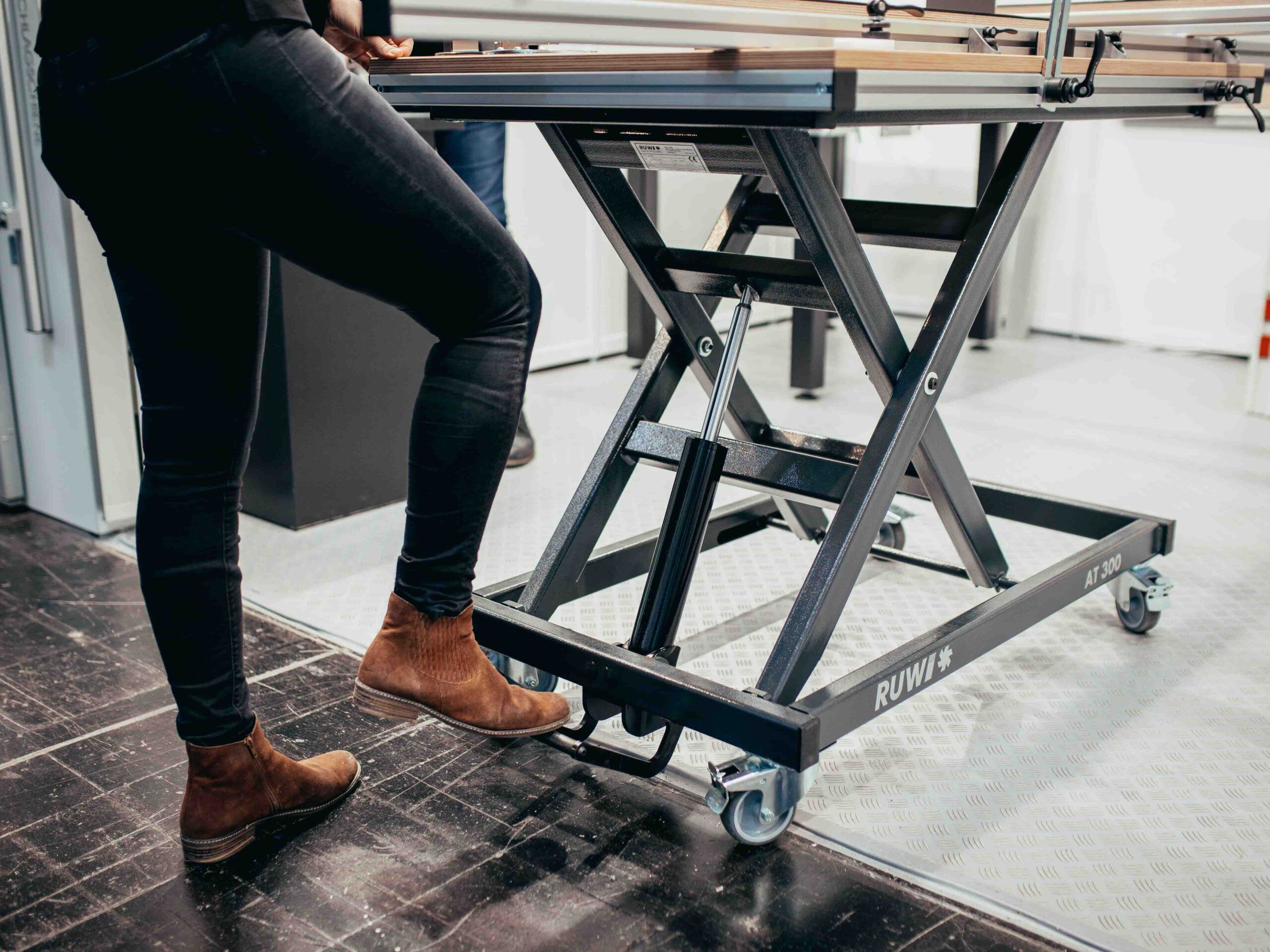 RUWI lift table / scissor lift table
A lifting table for all cases
With this high-quality, extremely load-bearing and continuously height-adjustable lifting table from the RUWI think tank, you create optimal working conditions for yourself and your employees. Ergonomics and flexibility paired with the highest quality "Made in Germany" make the RUWI lifting table / work and assembly table fit for all applications in woodworking under tough production conditions in trade and industry as well as in training workshops, educational institutions and workshops for the disabled.
A high-quality, smooth-running hydraulic system brings the scissor lift table to an ergonomic and back-friendly working height using a foot pump. Advantages: fewer days lost due to illness, higher productivity and cost savings thanks to healthy, motivated employees.
The lifting table is an all-rounder as a slot or hole grid table. Variable table sizes are created with support rails or by swiveling them open. Together with a comprehensive range of accessories, it meets almost all requirements. Its high functionality and flexibility inspire in everyday work.
The extremely stable and resilient lifting table with its four lockable swivel castors is at home wherever it is needed. As a mobile all-rounder, the RUWI scissor lift table is not only recommended in relation to the table milling machine but is also suitable for intralogistic tasks such as the in-house transport of materials.
Diverse application possibilities
The lifting table from the RUWI woodworking machine range is available in different sizes with different surfaces in the groove and hole grid system as well as with extensive accessories, from the unique RUWI quick release to the vice. Its work surface can be easily doubled or expanded. The height of the lifting table can be adjusted using a hydraulic foot pump and can carry up to 300 kg.
Lifting table with perforated grid plate Ø 20mm
The RUWI lifting table with HPL perforated grid plate for wood and plastic processing is available in three versions with 96 precisely milled 20 mm holes. This multifunctional and highly resilient mobile workbench with the RUWI clamping and stop elements that can be operated without tools and their compatibility with many accessory variants from other manufacturers as well as infinitely variable height adjustability is an asset for every user – also from an ergonomic point of view.
| Technical data | Work table HPL perforated grid plate | Set with drawer and storage space | Set with swivel perforated grid plate |
| --- | --- | --- | --- |
| | | | |
| Work surface | 1200 x 800 mm | 1200 x 800 mm | 1200 x 800 mm (1200 x 1600 mm swiveled open) |
| Load capacity underframe | 300 kg | 300 kg | 300 kg |
| Working height | 45 – 105 cm | 53 – 113 cm | 57 – 117 cm |
| Height adjustment | High quality hydraulic pump | High quality hydraulic pump | High quality hydraulic pump |
| RUWI functional plate ø 28 mm | ✔ | ✔ | ✔ |
| Work surface | Multiplex with HPL coating | Durable HPL coating | Durable HPL coating |
| Drawer and storage space | | ✔ | ✔ |
| Stop rails | | 2 support rails + clamping bracket | 4 support rails + clamping bracket |
| | Buy now | Buy now | Buy now |
Flexible accessories
Push – turn – fix, it couldn't be easier. The clamping system accessories for groove and perforated worktops from RUWI Maschinenbau are extremely flexible in use. It fits perfectly with the lifting tables but also with all other multifunctional tables with a groove width of 8-10mm or a hole pattern of 20mm, such as Festool MFT, MW 1000 or Sortimo Workmo. All components can be positioned without tools in next to no time. In this way, the simplest but also the most complex constructions are created, which are extremely time-saving and can be varied or dismantled just as quickly.
---
The 120 cm long stop rails are equipped with screwed-on workpiece supports that can be easily exchanged at any time. Their highly effective anti-slip coating holds the workpieces in place and allows convenient processing, often without any additional fixation. Clamping with screw clamps is also no problem thanks to the holes provided in the surface. The woodworker will usually use this "value-added table", which is tailored to his needs, as an assembly, clamping and glue table.


All components of the hole grid or slot clamping system can be fixed quickly and without tools on hole grid tables with a hole of 20mm or in slots with a width of 8-10mm. The accessories included can be used extremely flexibly for a wide variety of clamping and stop situations. In no time at all, simple but also highly complex constructions can be created which, thanks to their uncomplicated, foolproof construction and just as easy dismantling, can handle even unusual tasks with flying colors. Fixing, tensioning, assembling, everything is possible with the extensive and valuable accessories.
All parts can also be ordered individually. The wall panel has space for additional accessories, as the locating pins can be freely positioned in the grooves.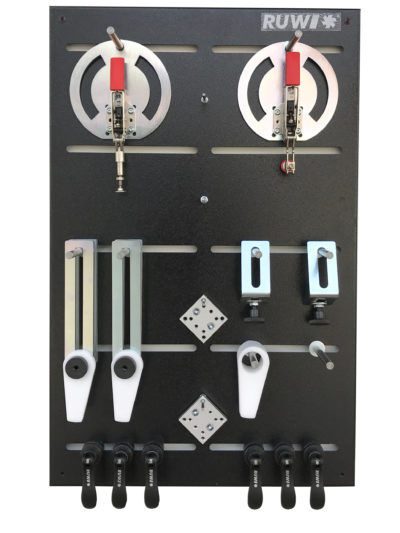 ---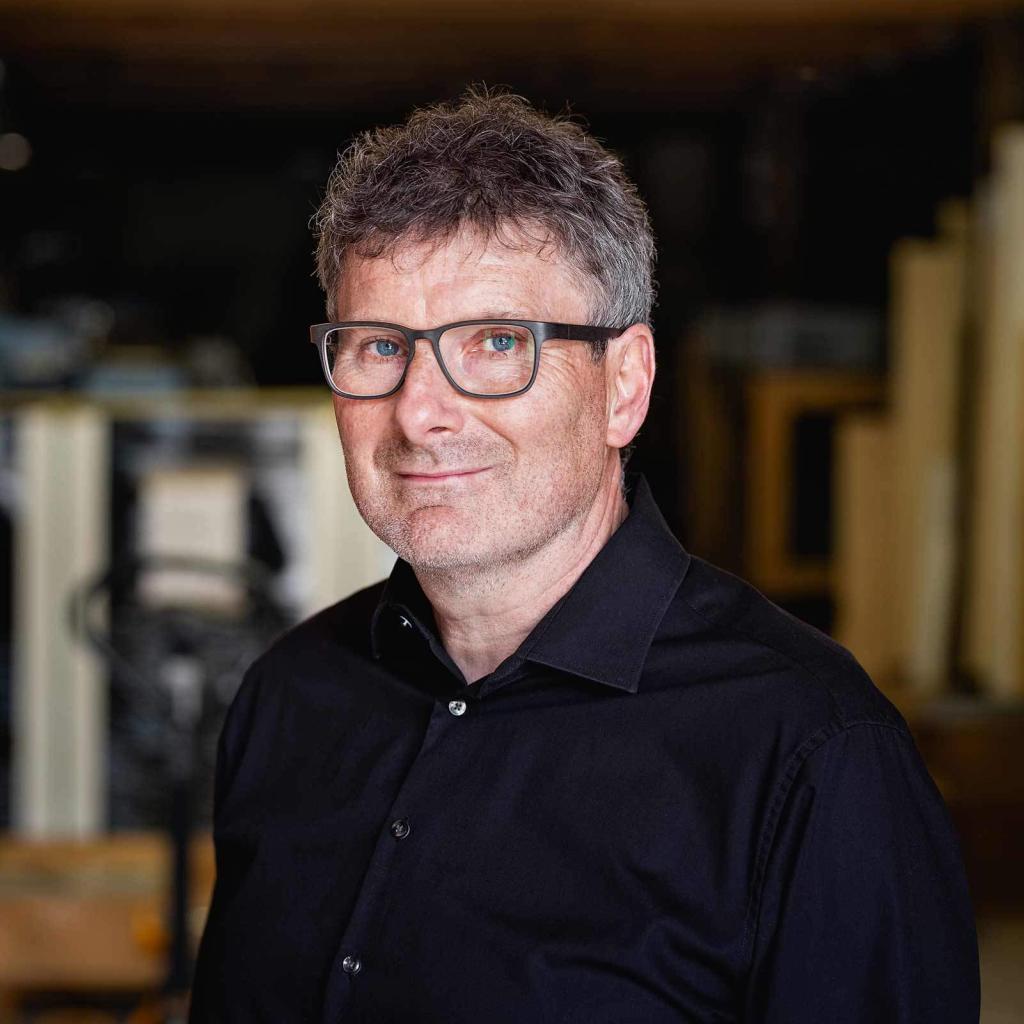 Reiner Ruggaber
Sie haben Fragen? Rufen Sie uns an oder schreiben Sie uns eine Nachricht!
Sie können uns unter der Rufnummer +49 07402 8414 oder mit der E-Mail info@RUWI.de erreichen. Auf unserer Konaktseite finden Sie weitere Möglichkeiten um mit uns in Kontakt zu kommen.