RUWI is the perfect contact if you want to buy a welding table. Because an efficient and safe workplace forms the basis of a precise workpiece.
This is exactly the basis created by our stable and comfortable welding tables, which ensure a high level of flexibility and efficiency in your workshop.
Purchase advice for welding tables
Fixing, clamping, clamping, welding, assembling – everything is possible on one of our high-quality welding tables.

Because if you order a welding table from us, you not only have the highest quality delivered conveniently to your home or workshop directly from the manufacturer, but also the decades of specialist knowledge of our family business. This is in every centimeter of our products and is of course also reflected in our service.
Which welding table should I buy?
Before buying a welding table, the question arises as to which work and in which context it should be used. For example, is it ensured that the workplace always stays in place? Then it might make sense to buy a cheap static welding table.

If you need more flexibility in the workshop, you should better buy one of our lifting tables, which ensure maximum mobility thanks to the hydraulics. Another important aspect concerns the worktop: Do you need a groove or rather a perforated grid to work on the welding table? In addition, you can also buy coordinated sets in our welding table online shop, which contain practical and safe support rails in addition to the work table.
You should pay attention to this when buying a welding table
The following points will help you decide which welding table you should buy.

Working height: The leg tables can be brought to a height of between 86 and 93 cm using the height-adjustable articulated foot and our lifting tables can be brought to a height of between 48 and 108 cm using the hydraulic system.

Load capacity: The hydraulic welding tables can be loaded up to 300 kg, the leg tables up to 500 kg.

Groove or hole pattern: You can buy both our leg tables and the RUWI welding lifting tables with a groove or hole pattern. Thanks to the grid, not only welding, but also various assembly work can be carried out conveniently at the table.

Work surface: The size of the work surface is a decisive factor, which of course cannot be determined uniformly when the sizes of the workpieces change. The dimensions of the work surface of all our welding tables is 1.2 x 0.8 m and is therefore ideal for small, fine welding work. For larger projects, several leg tables can simply be placed next to each other, aligned using the adjustable feet and screwed together.
Before you buy: An overview of the welding table designs
Discover the selection of welding tables with groove or perforated grid, hydraulic pump or articulated base and get an overview of our wide range in just a few seconds:
Mobile lifting table with hydraulic pump
Dimensions (L x W)
1200 x 800mm work surface
Work surface
4mm steel with phosphated finish
table height
46 – 106 cm
Maximum load capacity
300 kg (without plate)
Height adjustment
Hydraulically via foot pump
finishes
Clamping system slot 10 mm / hole pattern Ø 28 mm
weight
121/122kg
Mobile welding table with grid plate
Mobile welding table groove
Leg table with height-adjustable articulated foot
Dimensions (L x W)
1200 x 800mm work surface
Work surface
4mm steel with phosphated finish
table height
86-93 cm
Maximum load capacity
500 kg
Height adjustment
Height adjustable via articulated foot
finishes
Clamping system slot 10 mm / hole pattern Ø 28 mm
weight
76 / 77 kg
Welding table, leg table with perforated grid plate
Welding table leg table groove
Advantages when buying a RUWI welding table
If you want to buy a RUWI welding table, you have chosen a configurable workplace that adapts to your needs, especially our hydraulic welding tables.
RUWI welding tables convince with:
Each of the grooved or perforated plates consists of 4 mm thick phosphated steel and, depending on the version, has a load capacity of 300 to 500 kg – quality that pays off.
It is not just our varied range that is convincing, but also our modular accessories, which can be easily attached to the work table with a clamp or clamp without any additional tools – quickly and safely.
The modularity and mobility of our welding and assembly tables enables you to set up your workplace ergonomically and thus promotes a healthy working environment – your individual needs are the focus.
The simple alignment of the workpieces using the hole grid system not only ensures that you can work precisely by purchasing a RUWI welding table, but also that you can work and produce much faster. This saves nerves, time and ultimately money!

However, RUWI not only stands for a first-class range of static and mobile welding tables, but also for excellent customer service.
What you can expect from RUWI:
You order, we deliver – and in a short time. We usually ship the purchased welding table one day after the order is placed. Shipping takes 2 (Germany) to 5 (Europe) working days.
Our products are our passion. And that is not only in the production, but also in the purchase advice.
Do you have anymore questions?
Then let our team advise you on purchasing a welding table.
Just contact us!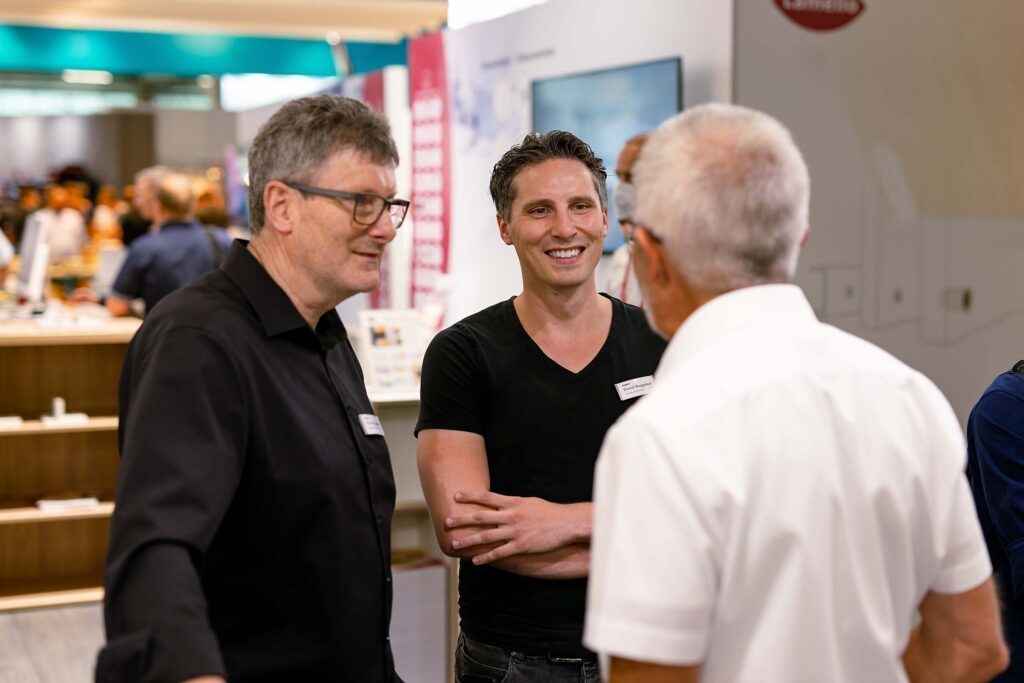 Reachable by phone
Mon-Fri 8:00 a.m. – 5:00 p.m
RUWI GmbH
Alte Kirchstr. 1
78737 Fluorn winkles