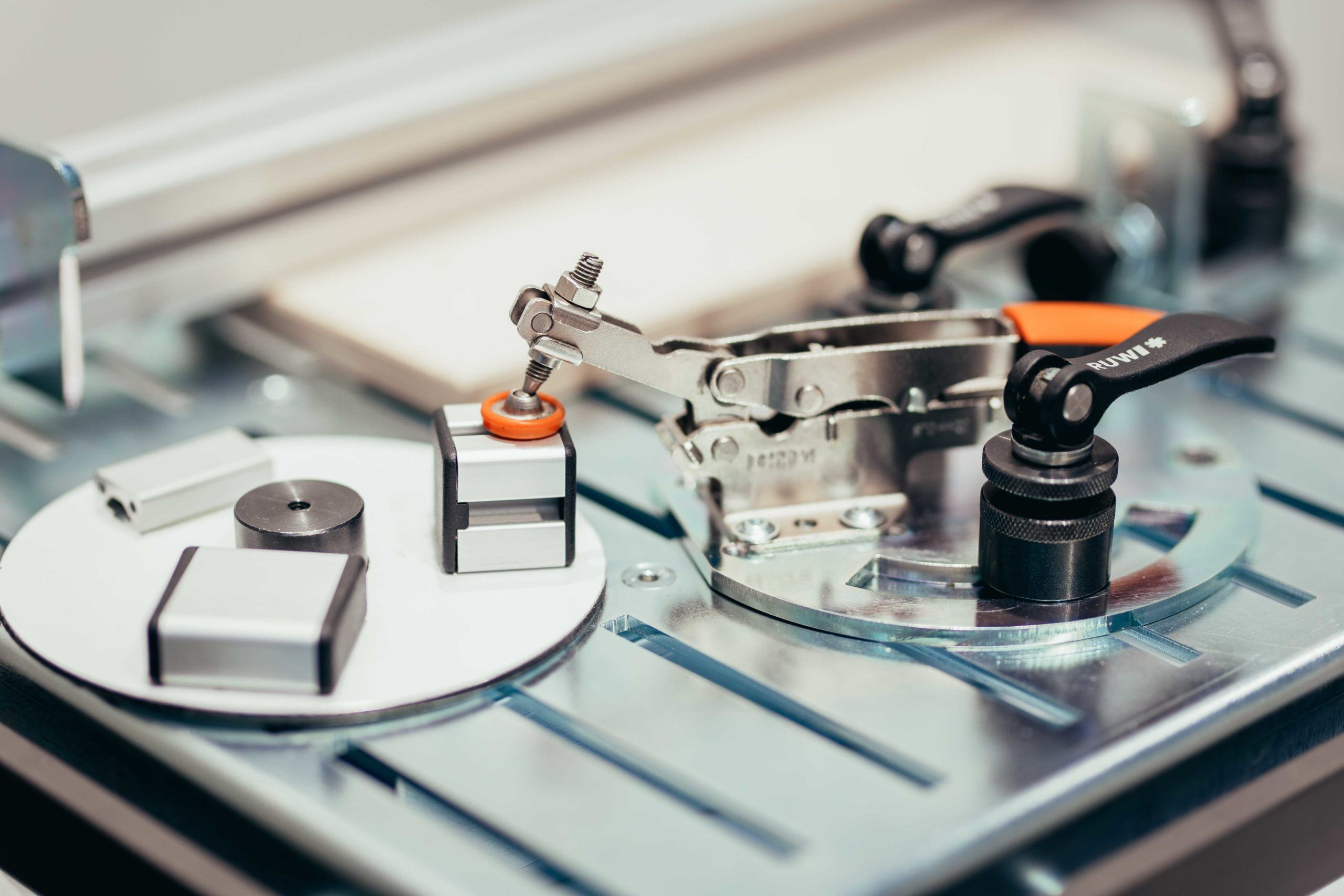 RUWI quick release
Fixed in no time at all without tools
Clamping components of all kinds in the twinkling of an eye, precisely and without tools, instead of screwing – the RUWI quick release makes it possible and accelerates your workflow. Push-turn-fix, it couldn't be easier or faster. Fixing and adjustment are quick thanks to innovative technology, with a spring-loaded bolt that can be operated using an eccentric lever and simple adjustment of the clamping stroke using an adjusting nut.
"Made in Germany" for a long life. All quick releases are developed and manufactured in Germany.
Quick clamping system for quick, tool-free connection, fixing and clamping – versatile.
Manufacturer-independent – can be used for many profiles from well-known manufacturers without any problems
Ready and ready – fits in all situations
RUWI toggle clamps are real all-rounders. They are used for quick, tool-free fixing of clamping and stop elements Slot tables and Clamping plates used. They are also in great demand as connectors in equipment, fixture, special machine and trade fair construction. Long life expectancy, top quality "Made in Germany" and their unbeatable flexibility, speed and simplicity are convincing. Clamping instead of screwing paired with precise adjustment of the clamping stroke and pressure with an adjusting nut – it couldn't be better.
| Quick release | Clamp bracket with quick release | Quick release with external thread | Adapter plate with 2 quick releases |
| --- | --- | --- | --- |
| | | | |
| Quick release for tool-free fixing of components on aluminum profiles or groove tables | Clamp bracket to connect two aluminum profiles or fixation on groove tables | Quick release with thread for screwing in a component | Adapter plate for the tool-free connection of two aluminum profiles |
| ø 15mm for slot 6 | For slot 6 | M15x1 for slot 6 | 60x30mm for slot 6 |
| ø 20mm for slot 8 | For slot 8 | M20x1 for slot 8 | 80x40mm for slot 8 |
| ø 30mm for slot 8 | | M20x1 for slot 10 | 87x40mm for slot 10 |
| ø 20mm for slot 10 | | | |
| ø 30mm for slot 10 | | | |
Accessories – for all cases
The accessories are as varied as the quick releases themselves. Brackets, plates and starter sets are available in different designs and sizes, according to your needs. This completes the quick release family and makes them fit for every application.
Steel brackets with two or four elongated holes serve as a position stop or as a connecting element for aluminum profiles. They are available for groove sizes from 6-10 mm. The flexibly adjustable stop screw always ensures a precise stop position.
The steel plates with one or two elongated holes for connecting aluminum profiles or for attaching workpieces are designed for grooves of 6-10 mm.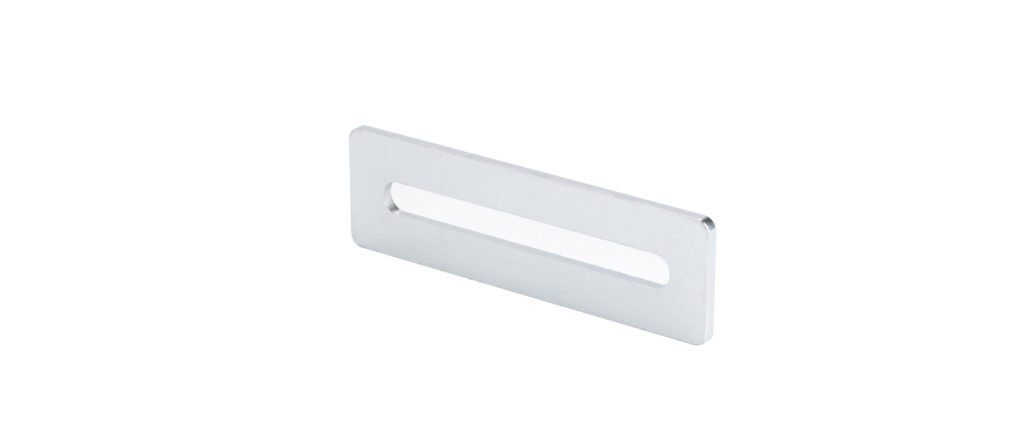 The accessory starter set contains basic equipment with all important accessories. Clamping brackets, small and large brackets, eight plates, eccentric clamps and stop screws are in good hands in a Systainer with variable compartments. The accessory case offers space for additional parts.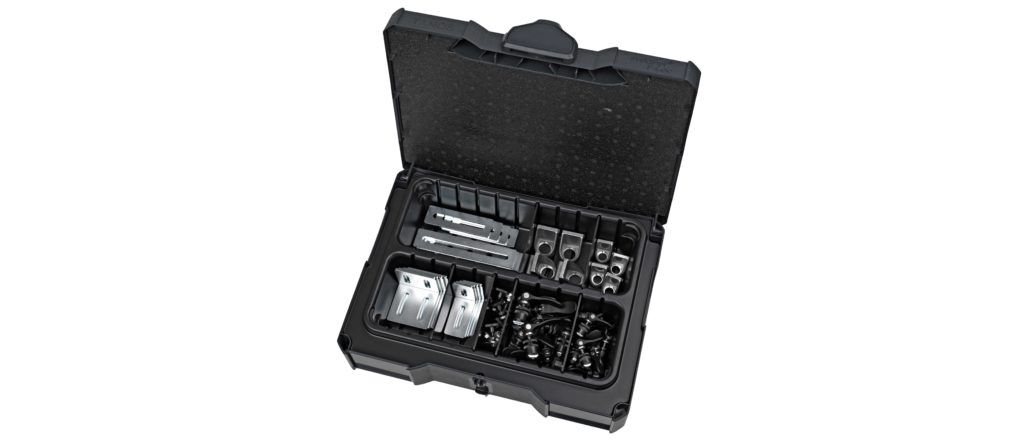 Garantie

At RUWI, we give our products a particularly long life expectancy, always use the best materials and take responsibility. That is why we guarantee you our goodwill and, as the saying goes, "customer-oriented guarantee behavior". We stand for what we like to do beyond the legally prescribed manufacturer's guarantee of two years, as a competent contact person and consultant on all channels, also by telephone. Contact us if you should ever need spare parts after many years. We guarantee the availability of spare parts for a long time.
Service

Service is the German word for it. We are happy to provide our service for your satisfaction and, whenever possible, immediately. Your spare parts order usually leaves our company on the same day. A competent and experienced team always has an open ear for all your questions, also on the phone – in short, service is a matter close to our hearts.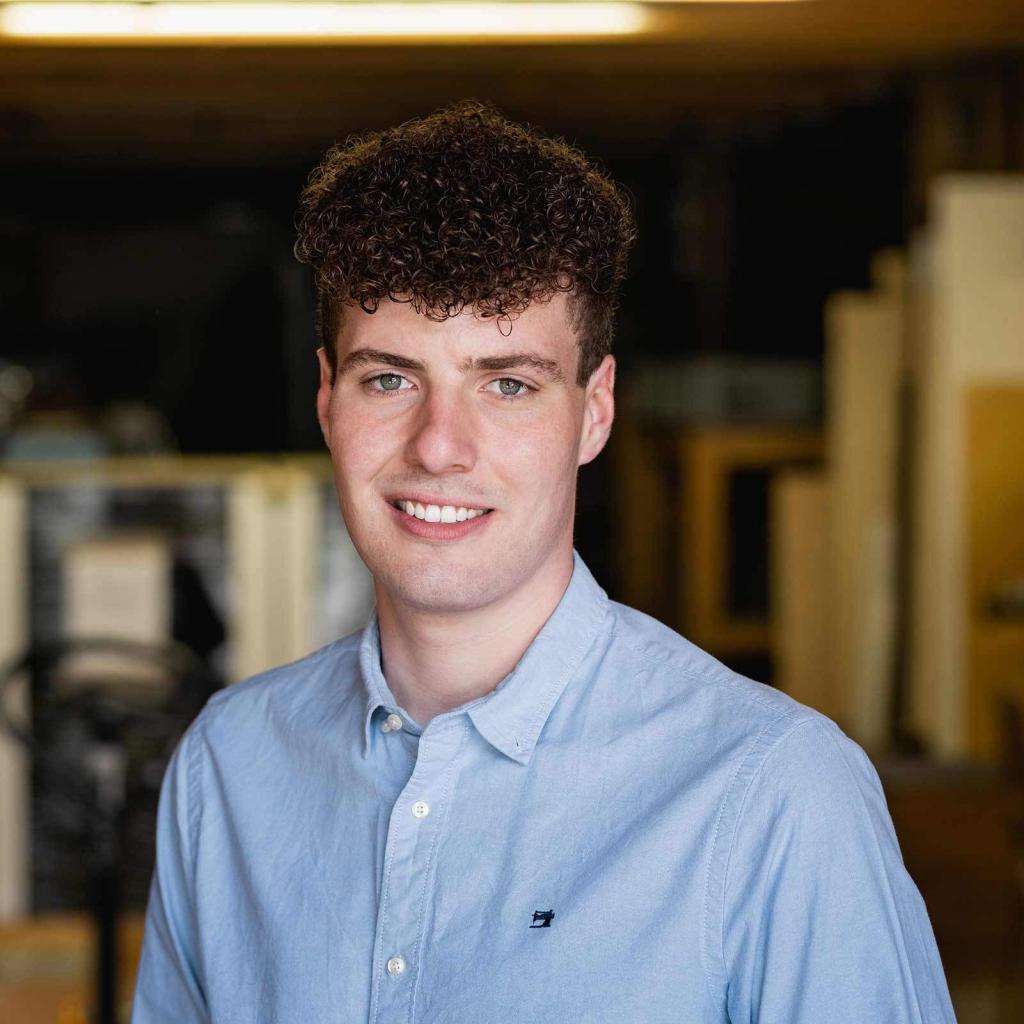 Florian Ruggaber
Any questions? Call us or write us a message!
You can reach us on +49 07402 8414 or by e-mail info@RUWI.de. On our contact page you will find other ways to send us a message.