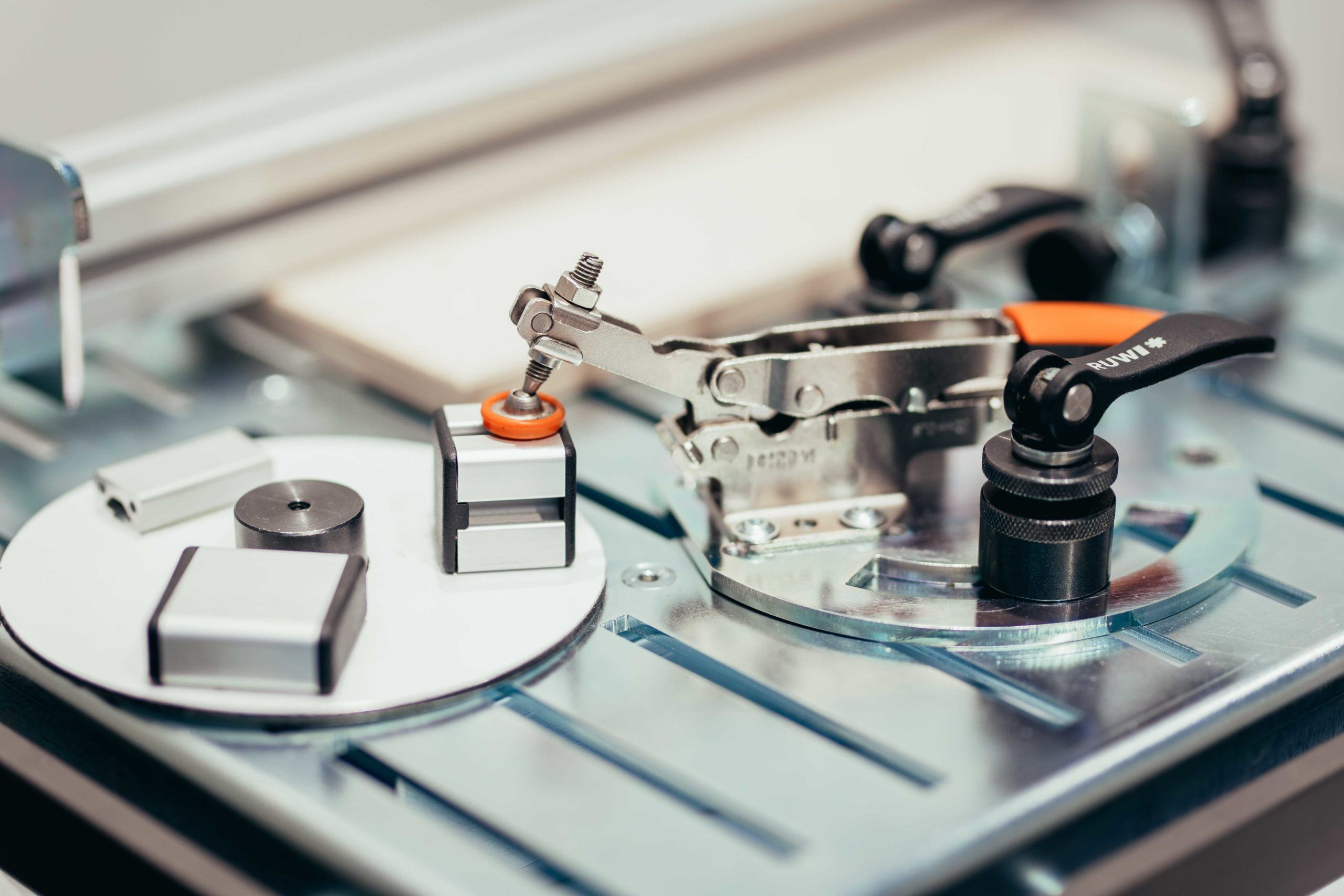 RUWI Quick Clamps
Fixed without tools
Components of all kinds can be clamped in the twinkling of an eye with precision and without tools – the RUWI quick clamps makes it possible and speeds up your workflow. Push-turn-fix, it's not easier and faster. Thanks to innovative technology, fixation and adjustment are achieved with a fixed, sprung bolt that can be operated by an eccentric lever and a simple adjustment of the clamping stroke by means of an adjusting nut.
"Made in Germany" for a long life. All quick releases are developed and manufactured in Germany.
Patented quick-release system for quick, tool-free connection, fixing and clamping – versatile.
Manufacturer independent – for many profiles of well-known producers easily usable
Ready to go – fits in all situations
RUWI quick clamps are real all-rounders. They are used for tool-free, quick fixing of clamping and stop elements on nut and clamping plates. In addition, they are much in demand as connectors in the equipment, fixture, special machine and exhibition construction. High life expectancy, highest quality "Made in Germany" and their unbeatable flexibility, convincing speed and simplicity. Clamping instead of screw paired with tailor-made adjustment of clamping stroke and pressure with an adjusting nut – it could not be better.
| Schnellspanner | Klemmwinkel mit Schnellspanner | Schnellspanner mit Außengewinde | Adapterplatte mit 2 Schnellspanner |
| --- | --- | --- | --- |
| | | | |
| Schnellspanner zum werkzeuglosen Fixieren von Bauteilen auf Aluminiumprofilen oder Nut Tischen | Klemmwinkel zum Verbinden von zwei Aluprofilen oder Fixierung auf Nut Tischen | Schnellspanner mit Gewinde zur Verschraubung in einem Bauteil | Adapterplatte zur werkzeuglosen Verbindung von zwei Aluprofilen |
| ø 15mm für Nut 6 | Für Nut 6 | M15x1 für Nut 6 | 60x30mm für Nut 6 |
| ø 20mm für Nut 8 | Für Nut 8 | M20x1 für Nut 8 | 80x40mm für Nut 8 |
| ø 30mm für Nut 8 | | M20x1 für Nut 10 | 87x40mm für Nut 10 |
| ø 20mm für Nut 10 | | | |
| ø 30mm für Nut 10 | | | |
Accessories – For all cases
As versatile as the quick clamps, itself is its accessories. Angles, plates and starter sets are available in different designs and sizes, as needed. This completes the quick release family and makes them fit for any job.
Steel angles with two or four slots serve as a position stop or as a connecting element for aluminum profiles. They are available for groove sizes of 6-10 mm. The flexibly adjustable stop screw always ensures a precise stop position.
The steel plates with one or two oblong holes for connecting aluminum profiles or for striking workpieces are designed for grooves of 6-10 mm.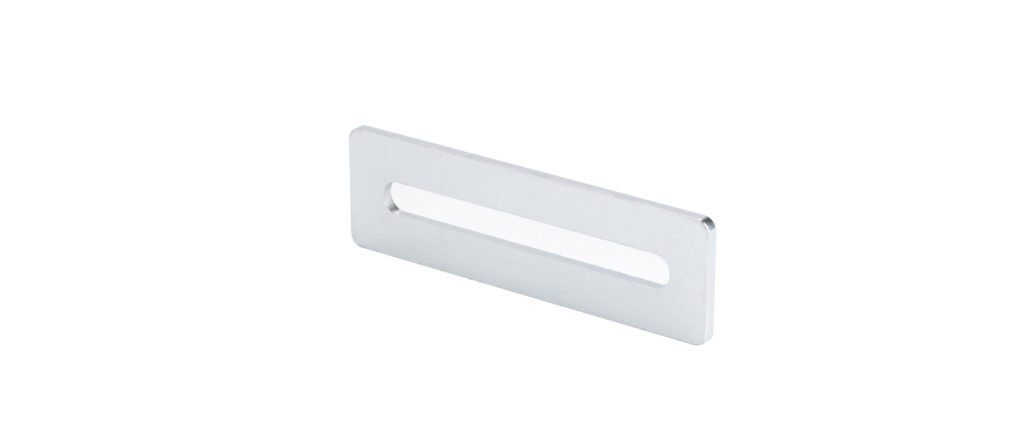 The accessory starter kit contains a basic set with all important accessories. Clamping angles, small and large angles, eight plates, eccentric clamps and stop screws are all in good hands in a systainer with variable compartments. The accessory case provides space for additional parts.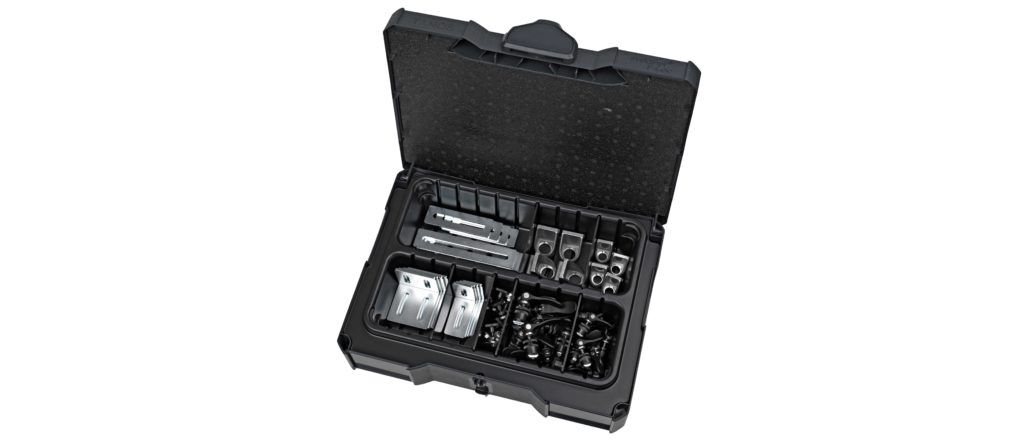 ---
---
Alright?
We are happy to make you a personal offer or send you a free information pack.
Newsletter
Bleiben Sie in Sachen Produktneuheiten auf dem Laufenden! Mit unserem Newsletter erhalten Sie einmal im Monat ein Update.