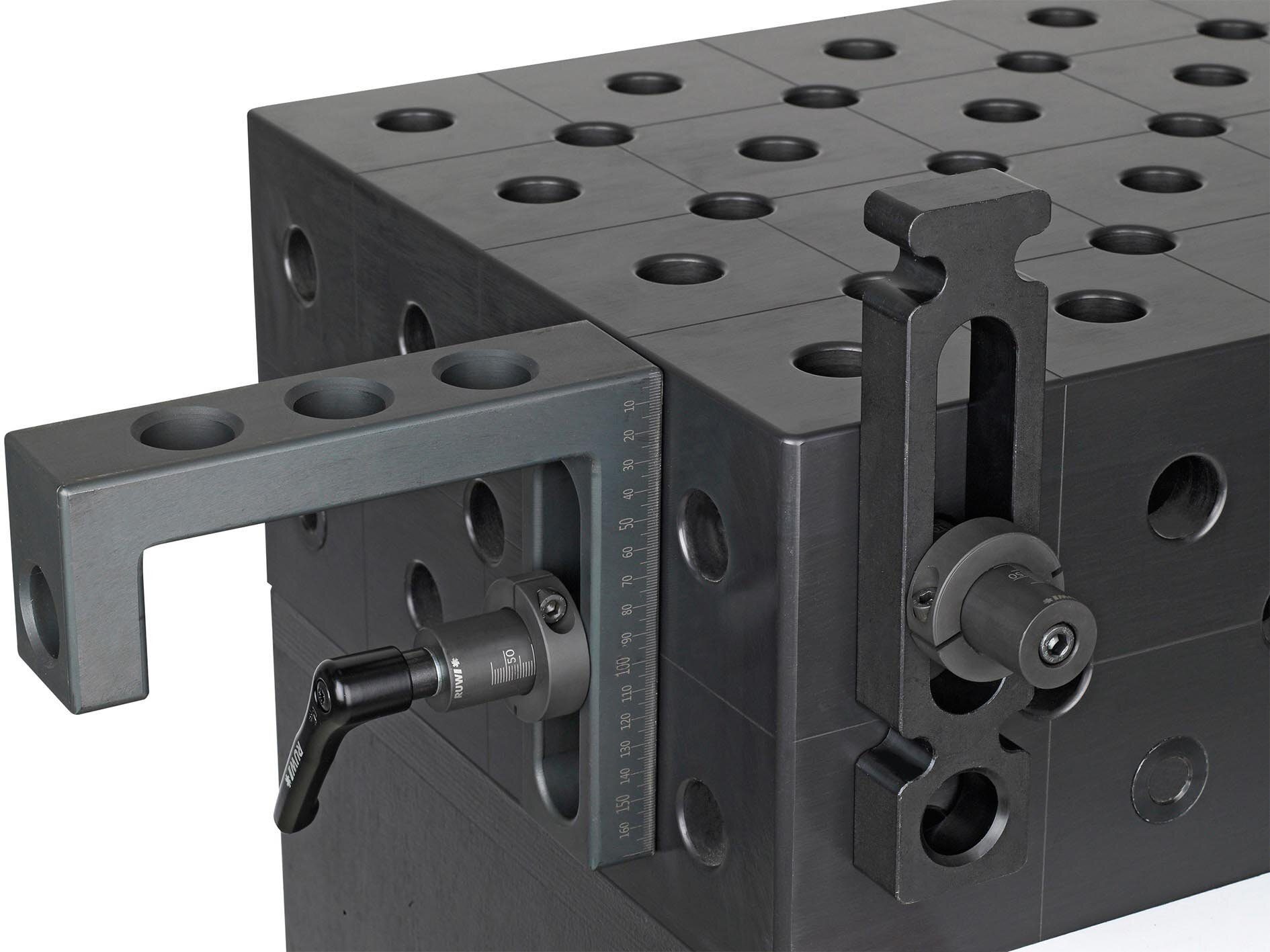 RUWI Clamping bolt
Perfect solution for 16 and 28 mm diameter
Clamping components of all kinds in the twinkling of an eye, precisely and without tools, instead of screwing – the RUWI quick release makes it possible and accelerates your workflow. Push-turn-fix, it couldn't be easier or faster. Fixing and adjustment are quick thanks to innovative technology, with a spring-loaded bolt that can be operated using an eccentric lever and simple adjustment of the clamping stroke using an adjusting nut.
Suitable for RUWI and other welding tables as well as for many common stop elements of different manufacturers with Ø 16 and 28mm
With variable and infinitely adjustable clamping range
The absence of complex mechanical components makes the clamping bolts easy to handle and robust and durable in continuous use.
Many application possibilities
With Vario clamping bolts, common stop elements of different material thicknesses can be fixed on 16mm and 28mm diameter grid welding tables in no time at all. An infinitely adjustable clamping ring provides for the attachment of one or more stop elements of different thicknesses. Self-made stop elements can also be fixed with the clamping bolts. The clamping range can be easily preset by means of a scale. Vario clamping bolts enable surface-friendly clamping in the bore.
| | Vario clamping bolt 16 S | Vario clamping bolt 16 K | Vario clamping bolt 28 S | Vario clamping bolt 28 K |
| --- | --- | --- | --- | --- |
| | | | | |
| Clamping | Allen key | Tool-free / clamping lever | Allen key | Tool-free / clamping lever |
| Tightening torque | Very High | High | Very High | 300 kg |
| Flexibility | Very High | Very High | Very High | Very High |
| Stepless clamping range | 0 – 36 mm | 0 – 36 mm | 0 – 75 mm | 0 – 75 mm |
RUWI accessories – up to any task
No matter what you need to fix in the RUWI perforated grid welding tables, with the comprehensive accessories from RUWI you are up to any task. This makes even complex stop and clamping situations "child's play". Stop rail, horizontal and vertical quick clamps, Vario clamping bolts and three-dimensionally adjustable stands fix almost everything in no time at all – highly robust, uncomplicated, fast and safe.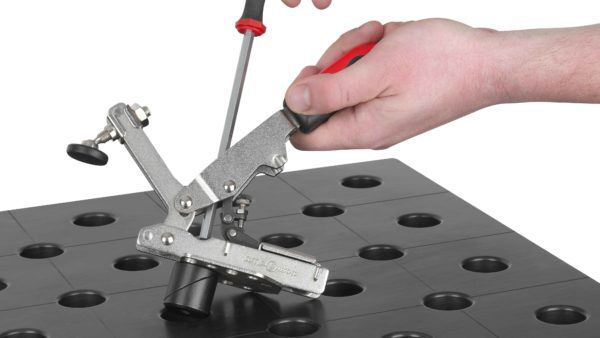 The 119 cm long stop rails made of phosphated steel are fixed to the welding table by means of a clamping lever with the clamping brackets without tools. One rail braced lengthwise and one crosswise – the stop for a right angle is ready. Workpieces are simply struck, aligned and welded. For larger assembly parts, the stop rail is positioned so that it protrudes above the table. Result: a flexibly enlargeable support surface.

The clamping bolts of the horizontal and vertical quick clamps ensure pre-fixation in the welding tables with hole diameters of 16 or 28 mm. Applications on the table side or even overhead are thus also possible without any problems. Finally, the quick-release skewers are firmly clamped to the table with a hexagon socket wrench SW 6.
The pressure screw with joint plate can be adjusted via the thread. The horizontal clamp automatically compensates for material thicknesses of 40 mm.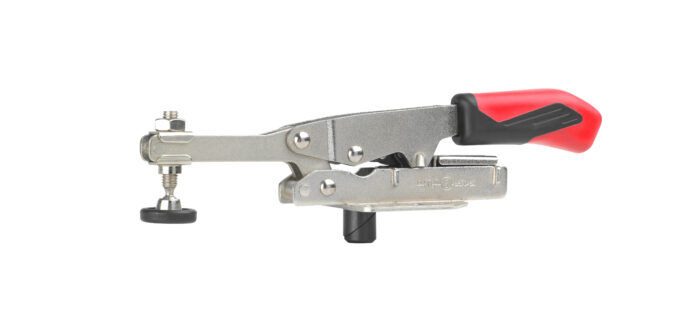 The position bracket set for the spot stop is fixed in the welding table with the enclosed clamping bolt with washer. Fine adjustment of the height and depth of the point stop is made by means of an adjusting screw.
The eccentric clamp set is also fixed in the welding table with clamping bolts and washers. An eccentrically drilled clamping element ensures the necessary clamping of the workpiece. This makes clamping work possible without any problems even in places that are difficult to access.
All components of the sets can be quickly fixed on welding tables with hole ø28mm. The accessories included are extremely flexible and can be used for a wide variety of clamping and stop situations. In the twinkling of an eye, simple and highly complex constructions can be created. Fixing, clamping, mounting, with the extensive and high-quality accessories everything is possible. Thanks to their uncomplicated, foolproof assembly and equally simple disassembly, you can master even the most unusual tasks with RUWI Vario clamping planks.
All parts of the set can of course also be ordered individually. A wall panel offers space for further accessories, its mounting pins can be freely positioned in the grooves of the panel.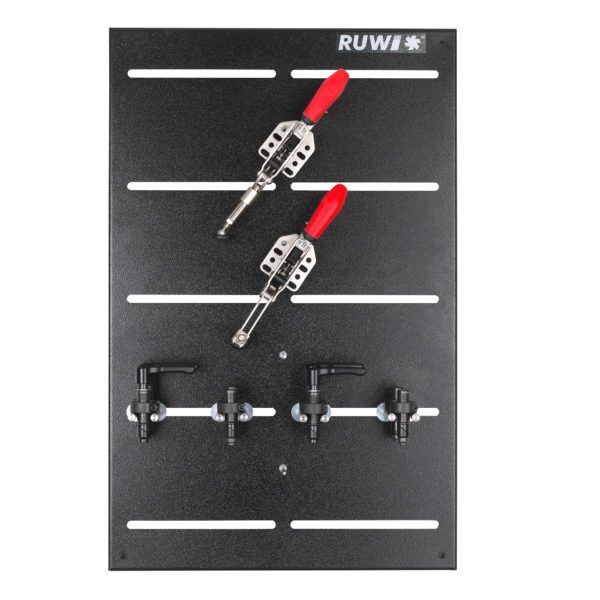 Garantie

At RUWI, we give our products a particularly long life expectancy, always use the best materials and take responsibility. That is why we guarantee you our goodwill and, as the saying goes, "customer-oriented guarantee behavior". We stand for what we like to do beyond the legally prescribed manufacturer's guarantee of two years, as a competent contact person and consultant on all channels, also by telephone. Contact us if you should ever need spare parts after many years. We guarantee the availability of spare parts for a long time.
Service

Service is the German word for it. We are happy to provide our service for your satisfaction and, whenever possible, immediately. Your spare parts order usually leaves our company on the same day. A competent and experienced team always has an open ear for all your questions, also on the phone – in short, service is a matter close to our hearts.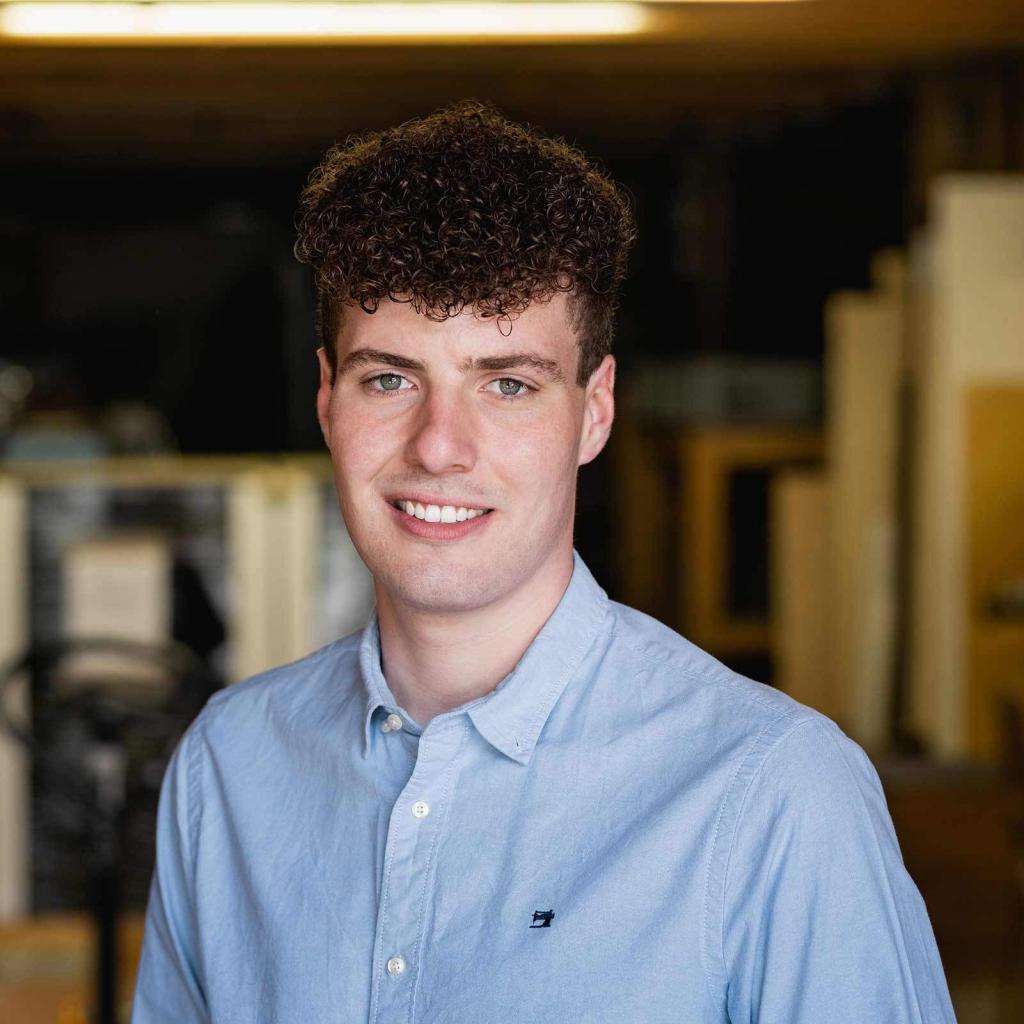 Florian Ruggaber
Any questions? Call us or write us a message!
You can reach us on +49 07402 8414 or by e-mail info@RUWI.de. On our contact page you will find other ways to send us a message.