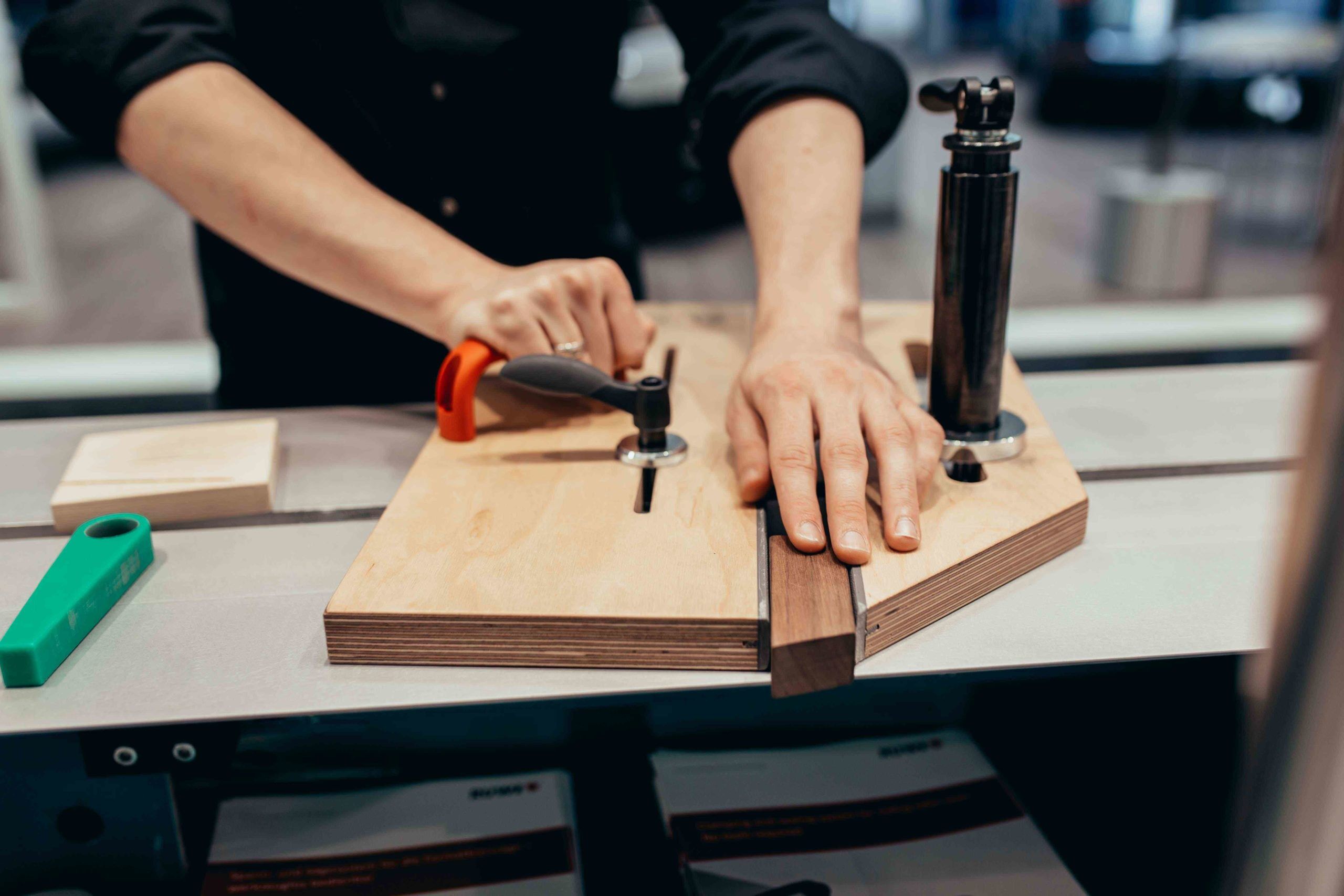 RUWI saw system: The safety system for sliding table saws
Safety system sliding table saw – More safety and security
The saw system safety system is an effective occupational safety device for all common sliding table saws. It can be assembled without tools in next to no time and offers a high level of safety when cutting workpieces.
The swing clamp enables the saw system to be used for machines from Altendorf, Martin and Felder and others. Various auxiliary stops can be placed or fixed quickly, safely and easily to match the workpieces.
The safety system is an effective occupational safety device for sliding table saws of all kinds. It enables you to meet all occupational safety regulations without investing a significant amount of time.
The saw system can be installed quickly and without tools. It clamps workpieces at any height of the clamping cylinder. The pressure plate adapts to the workpieces thanks to the ball joint and rubber pad.
An organization panel for wall mounting ensures that the individual components of the occupational safety device are always in place and can be accessed quickly.
Diverse application possibilities
When cutting oblique, short, narrow and wedge-shaped workpieces of different sizes, occupational safety regulations are often neglected because it is supposed to be faster without it. The new protective device for sliding table saws puts an end to the excuses because with it, the safe variant succeeds convincingly quickly and without tools, without significant loss of time.
| Technical data | Classic saw system | Premium saw system |
| --- | --- | --- |
| Safe sawing of small workpieces | ✔ | ✔ |
| Clamping long workpieces directly on the sliding carriage | – | ✔ |
| Feed stop | ✔ | ✔ |
| Angled auxiliary stop | ✔ | ✔ |
| Auxiliary stop narrow | | 2 |
| Swing clamp | 1 | 2 |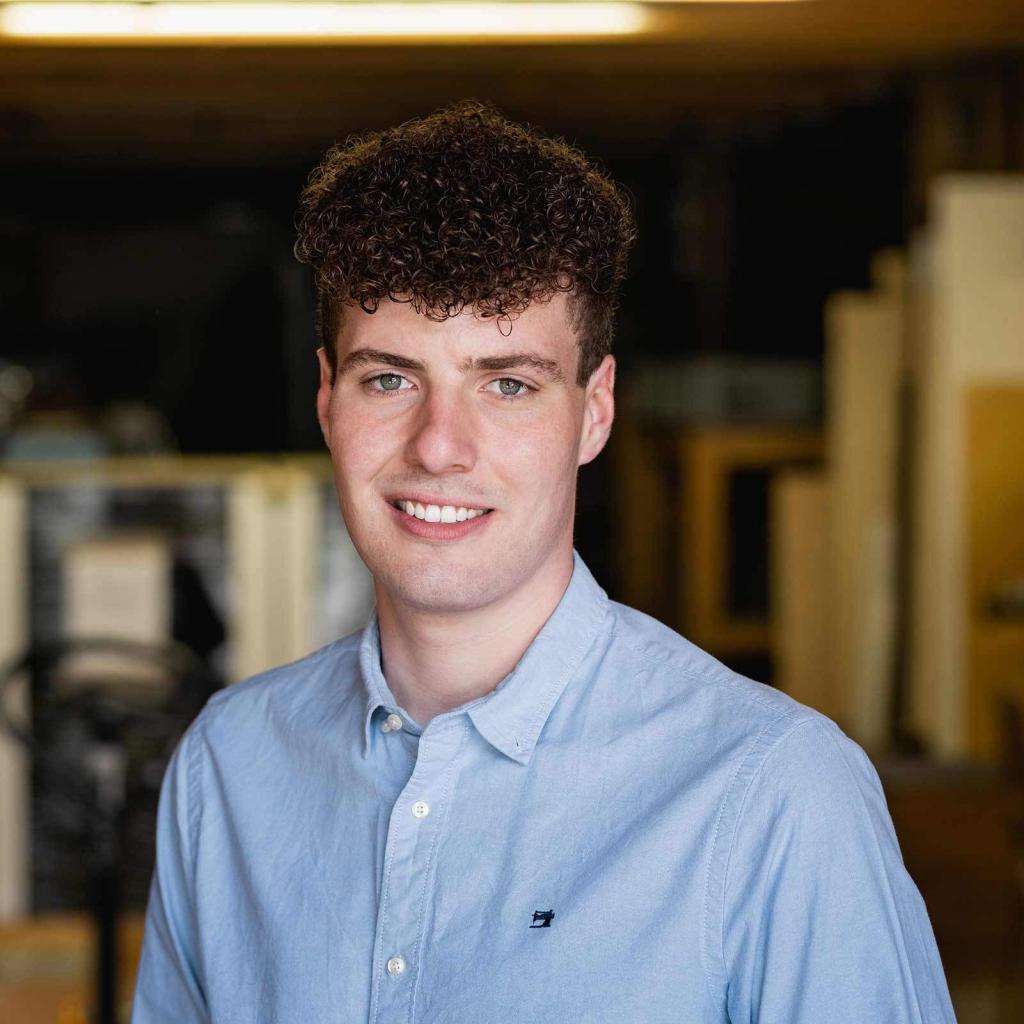 Florian Ruggaber
Any questions? Call us or write us a message!
You can reach us on +49 07402 8414 or by e-mail info@RUWI.de. On our contact page you will find other ways to send us a message.
Sicherheit

The independent German Social Accident Insurance (DGUV) has confirmed the safety and health protection of the RUWI sawing system with a seal.
Garantie

At RUWI, we give our products a particularly long life expectancy, always use the best materials and take responsibility. That is why we guarantee you our goodwill and, as the saying goes, "customer-oriented guarantee behavior". We stand for what we like to do beyond the legally prescribed manufacturer's guarantee of two years, as a competent contact person and consultant on all channels, also by telephone. Contact us if you should ever need spare parts after many years. We guarantee the availability of spare parts for a long time.
Service

Service is the German word for it. We are happy to provide our service for your satisfaction and, whenever possible, immediately. Your spare parts order usually leaves our company on the same day. A competent and experienced team always has an open ear for all your questions, also on the phone – in short, service is a matter close to our hearts.