Kirchner Ltd
"RUWI Competence Partner in…"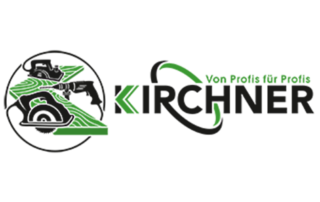 The company Kirchner GmbH – competence partner in Bavaria
Kirchner woodworking machines can look back on a long tradition. The company from Gerolzhofen was founded in 1967. With expert advice from 30 employees, Kirchner Holzbearbeitung presents you with power tools, carpentry and large machines, accessories and constantly 450 to 500 used machines on an area of 3000 square meters.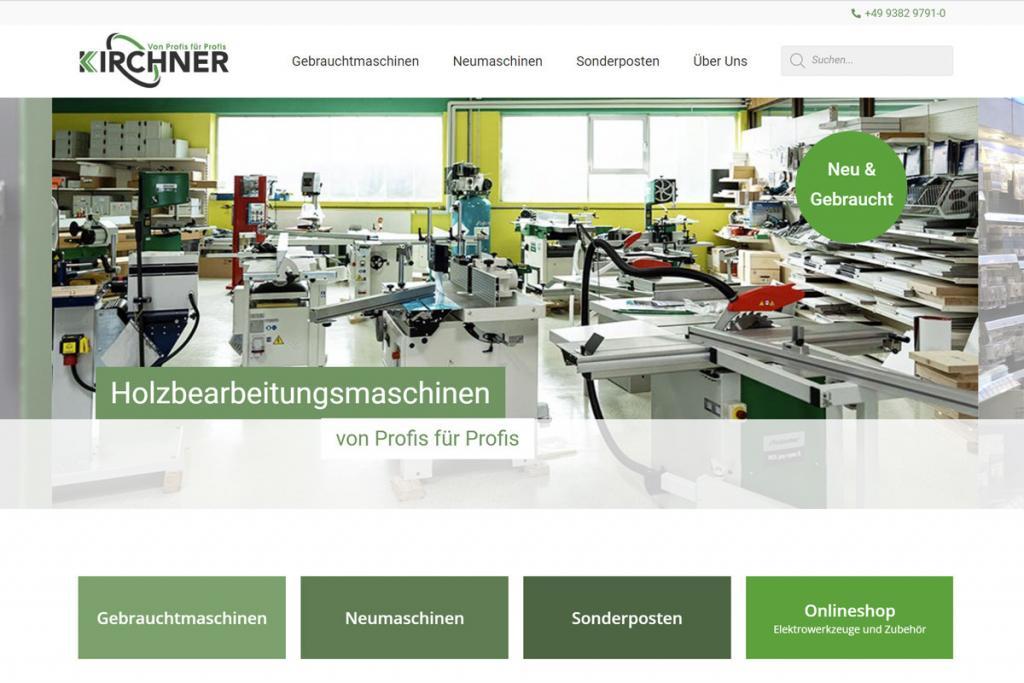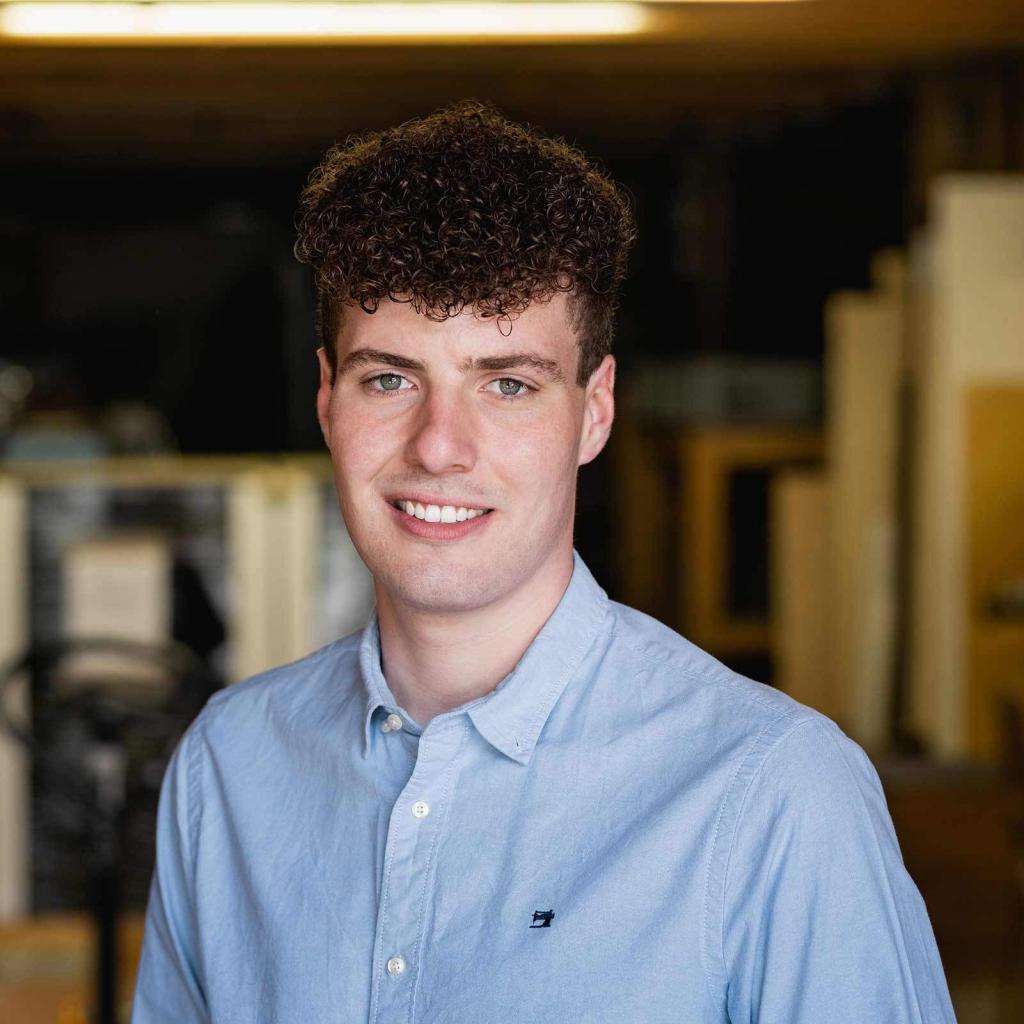 "We have been working with Kirchner for a long time and value their reliability and good customer service"
Florian Ruggaber, application technology
Guided partner products & know-how
| product | Table router | work table | Sawing system | Clamping plate |
| --- | --- | --- | --- | --- |
| | | | | |
| product on site | ✔ | ✔ | ✔ | ✘ |
| Trained professionals | ✔ | ✔ | ✔ | ✔ |
| test workshop | ✘ | ✘ | ✘ | ✘ |
Your contact for questions at Kirchner
Do you have a question for Kirchner GmbH?
Just contact us. We at Team Kirchner will be happy to help you.
Kirchner woodworking machines: from professional to professional
Whether sawing, chopping, pressing or milling, whether drilling or dowelling: Kirchner offers new and used machines for all trade work on site and online. The company only sells leading manufacturers. These include Bosch, Knipex, Tormek and Flex, to name just a few.
tools for craftsmen
You can search online for a specific device or tool. This can be a Makita tape measure of ten meters in length. Or do you need a compressor, a random orbital sander with excellent vibration dampening, specific pliers, saws and clamps? At Kirchner you will find all this and much more! Good to know: All woodworking machines convince with tested quality. Technical details and important data can be found in precise descriptions. These can be found with the individual products.
Used devices
You don't have to buy every tool new. That is why Kirchner also offers used machines for sale online. Certain search terms such as "planing", "milling" or "turning" will take you to subcategories for the respective machines. Professionals also discover special devices: all at a good price, cleaned on request and checked through test runs. Kirchner woodworking machines will show you online whether the desired product is in stock and can be delivered immediately.
Latest technology: on the cutting edge
Keywords such as "turning", "compressed air" and "grinding" or "sawing" and "pressing" open up a world of state-of-the-art machines. With the extraction system from "Holzkraft", chip extraction is quick and perfect. The edge sanding machine from "Rehnen" shows what a heavy, cast-iron device with a three-phase motor 380 V, 2.2 kW, 2850 rpm can do: Professionals will be happy here!
How to search?
Of course you can personally inspect and choose your devices at Kirchner. But what if you don't have time for it or the way is too far? Then get your tools online. Use the search mask to quickly find suitable devices and machines. Everything can be discovered online, from heavy, large machines such as a swivel spindle milling machine to laser range finders.
The entire range is divided into individual category pages. For example, there is the "New Machines" category. Here you will discover everything you need, from sliding table saws to compressors and safety systems. Use the filters to refine your search or search for a specific manufacturer. Thanks to the illustration, description and price, you can quickly get an overview. This makes it easy to find the right machine.
If you don't want to be shown all the options, narrow your search! So there is a price filter. Suppose you are looking for a pair of pliers: choose a model from the low, medium or high price segment. Depending on the work you want to do, you need a device for professionals or hobby craftsmen. Thanks to this clear presentation, it is child's play to quickly find the right machine for your situation.
Online around the clock
You are not fixed when you buy online. Whether you go looking at Kirchner at night or early in the morning: You always have a complete overview and can send your order. Have questions or comments? Then use the opportunity to contact us by email.
Delivery or pick up?
Have you found what you are looking for? Then have your work materials delivered to your home or company without any problems. The goods are usually delivered within one to three working days. Delivery abroad takes a few days longer. There are no shipping costs if you pick up the goods yourself. Kirchner will send you an email as soon as your order has arrived.
What are the payment terms at Kirchner?
At Kirchner you have several attractive options to choose from. Pay in cash, in advance or PayPal. Or take advantage of the offer to purchase goods via easyCredit. It doesn't matter whether it's a RUWI spindle moulder or an edge sanding machine from Rehnen: Thanks to the installment purchase, you have a payment break of 30 days. So you can use your desired device immediately if you need it, but pay later at good conditions.
opening hours
| | |
| --- | --- |
| Monday | 07:30 – 17:00 |
| Tuesday | 07:30 – 17:00 |
| Wednesday | 07:30 – 17:00 |
| Thursday | 07:30 – 17:00 |
| Friday | 7:30 a.m. – 2:30 p.m |
| Saturday | Closed |
| Sunday | Closed |